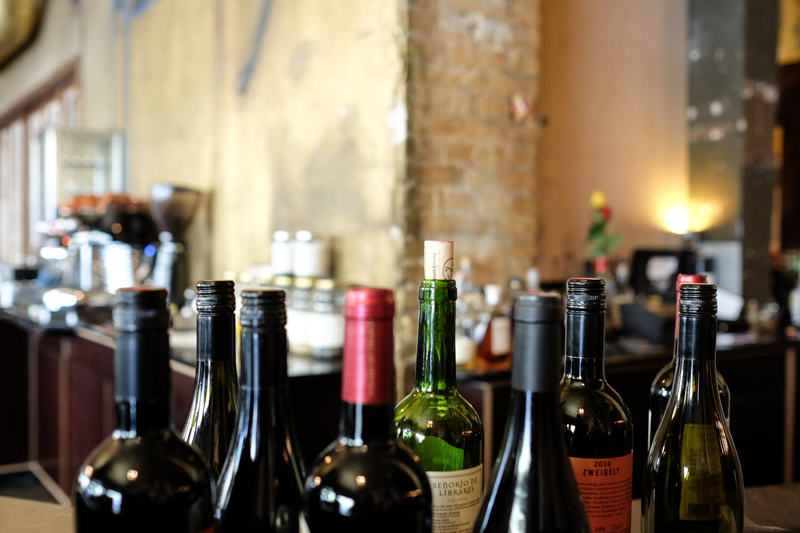 Articles addressing a variety of topics on wine and wine tasting.
A Primer in Tasting Wine


This series of articles covers the basics of looking at, sniffing, and swirling wine.
Alcohol Content of Wine


How do you determine the alcohol content of wine, and what is the label telling you??
Barrel Fermentation and Barrel Aging Wine


When buying wine you may be told that this wine was barrel fermented and that wine was barrel aged. Peter F May explains the difference and tells how cheap wines can get similar effects and what are giveaway words on the label.
Chablis and Chardonnay


Chablis used to be the name for the house wine when Peter F May started drinking and that memory got him thinking about Chablis and Chardonnay.
Christmas Wine


What wines to serve at Christmas can be a puzzle. Peter F May has some suggestions
Cork or Screwcap?


Does the way the wine bottle is closed affect your purchasing habits? No closure is ideal, all have strengths and weaknesses. Peter F May lists them here.
Decanting Wine


The hows and whys of decanting wine at home or in a restaurant.
Dessert, Pudding and Sticky Wines


Golden unctious sweet wines, sweet brown Ports and Sherries, ice and noble rot wine, Peter F May loves them all.
Do Sulphites in Wine Cause Headaches?


Sulphur has been used in winemaking for thousands of years but it is only recently that it has been blamed for causing headaches. Peter F May considers whether it is guilty and ponders on why it is only now that it is getting a bad reputation.
Drink Pink for Summer


As temperatures rise and the sun shines Peter F May turns to pink wines. Nothing looks more attractive in a glass or tastes as summery,
En Primeur or Wine Futures


Every year in April wine buyers and critics head to Bordeaux in France to taste and bid for wine that has not been made and will not be in bottle for another 18 – 24 months. Peter F May considers buying wine futures.
Frozen Rose Wine is Frose


Frosé is the surprise summer hit, says Peter F May. It's pink wine and fruit that's been frozen into slush. Cold, refreshing and good looking. What's not to like?
Glass wine bottles are on their way out.


Glass wine bottles are so last century! The wine business wants to move to alternative packaging because its better for the planet and saves them money. And it seems the public are increasingly willing to pour wine from tins, plastic and cardboard. Peter F May investigates.
Great Wine Books


Looking for that essential book on wine or a great gift? Try one of these great books.
Holidays

Looking for tips on wines for gift giving or serving at a holiday party? These articles will assist you.
How Long Does Open Wine Last?


How long does an opened wine remain drinkable? Peter F May has been experimenting.
How To Host A Wine Tasting


This series of articles explains the steps to planning a successful wine tasting party.
How to Remove Wine Stains


What is the most effective way to remove wine stains?
Know Your Corks


All cork closures are not the same. Let Peter F May show you how to identify the type of cork in your wine bottle. If nothing else it'll help pass that time in a restaurant after opening the wine and your food arriving.
Learning to Taste Wine


Learning about wine is a lifetime journey. Taking this journey step-by-step in our self-education can help us avoid pitfalls and discover wonderful delights.
Marvellous Montepulciano


Montepulciano is a red grape grown in the Abruzzo region of Italy. Pt's Peter May's 'go to' wine for past and pizaa.
My Wine is Corked!


I have had an unusually large number of 'corked' wines in the past few weeks. But what does 'corked' mean? Peter F May explains.
Open those Bottles


Do you save wines for special occasions and then find you've got wines which are aging past their best? Peter F May does and he says that it's time to drink up!
Start a Wine Tasting Group


How do you learn about wine? Taste as much as you can, says Peter F May, and a tasting group is the best way to sample a wide range.
The Bishop and the Decanter


Do you know what to do when you're asked if you know the Bishop of Norwich? Peter F May explains all and has a solution to the problem of people hogging the wine decanter.
The Order of Serving Wine


When hosting a dinner or wine tasting event, you´ll want to think about the order of the wine´s you´ll serve. Peter F May observes three simple rules.
Visiting a Winery


Taking a winery tour is fun and a good learning experience but it can sometimes be confusing. Peter F May discusses what you'll see and explains some of the buzz-words you might hear.
Visiting a Winery Tasting Room


Visiting a winery to taste its wines is an increasingly popular pastime, but what are the ground rules, will you be expected to know all about wine and do you have to spit? Peter F May has been in more tasting rooms than he cares to remember.
What are Wine Legs?


Do 'legs' or 'tears' on the side of your wine glass indicate you are drinking an exceptional wine? Peter F May used to think so, but now he knows better.
What Does Wine Taste Like?


Writing about the taste of a wine requires both the reviewer and reader to have shared the same experiences, and that doesn't always happen, says Peter F May
What is Tannin in Red Wine?


Tannin is naturally produced in red wines as a result of fermentation and more is added during barrel aging. Peter F May considers tannins and why they are desirable.
Win Free Glassware!


Win $100 worth of Riedel from Winestuff.com.
Wine into Words - Book Review


The second edition of A History and Bibliography of Wine Books in the English Language.
Wine Vintage


What does "vintage" mean and how important is it? Peter F May considers why vintage wine is considered superior.
Editor's Picks Articles
Top Ten Articles
Previous Features
Site Map
Content copyright © 2018 by . All rights reserved.
This content was written by . If you wish to use this content in any manner, you need written permission.
Contact Peter F May for details.