Champagne & Sparkling Wine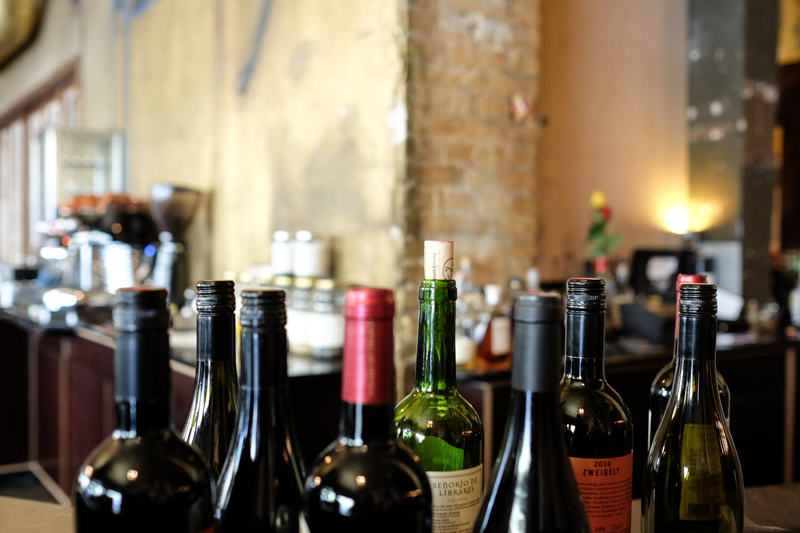 A collection of articles and recipes related to Champagne and sparkling wine.
Blue Grotto Cocktail


Try this sparkling melon cocktail.
Champagne - The Accidental Wine


Trying to stop bubbles forming in wines made in Champagne eventually led to the worlds most famous sparkling wine.
Champagne and Sparkling Wine on Atkins


It´s traditional to enjoy Champagne or sparkling wine at celebrations. Just how many carbs are in Champagne, to keep you on your low carb or Atkins diet?
Champagne Asparagus Risotto Recipe


Risotto is an Italian rice dish. This version is spectacular because it is made with sparkling wine and asparagus. It´s also quick and easy to make.
Champagne Cocktail


With just a few ingredients you can serve up a classic cocktail.
Champagne Flamingo


Pull out the plastic flamingos, put on your Hawaiian shirts, and sip this perfectly pink drink.
Champagne Mimosa


The Champagne mimosa is a classic drink for fun breakfasts, especially breakfast in bed. Treat yourself or a loved one to this classic drink!
Champagne!


From the abbey of Dom Perignon, to the tables of the rich and famous of France, champagne has always been perceived as an indulgence. If you´re curious about the origins of the champagne glass, or the history of this celebratory beverage, read more here...
Flirtini - Champagne Cocktail


Try this fruity, big city twist on the martini.
Fortune's Fizzies


It's not too late to begin planning for a little fizzy on December 31st; or planning for any of the seven great celebration times. I have always thought that it is such a shame to wait for New Years Eve just to have some good fizzy. Check out this article for some great ideas.
Heron Hill Winery - NY


Finger Lakes' Heron Hill winery is going from strength to strength. Peter F May visited its spectacular tasting room and tasted its wine withe owners John and Jo Ingle.
How do You Make a Bellini?


How do You Make a Bellini? I'll cover what a Bellini is, who Bellini was, the creator, and three different recipes. The Virgin (No Alcohol) Bellini will be covered too.
Inexpensive Champagne


When planning a festive gathering you can serve guality sparkling wine without spending a great deal of money.
Italian Kiss Cocktail


A delightful cocktail made with sparkling wine.
Know Your Fizz


Sparkling wine is special, but there are several ways to get that fizz in your glass. Peter F May looks them and confesses to a discovery.
Le Perroquet


A surprising concoction of Champagne and gin!
Official Champagne of the Titanic


I do not bother to tell my guests that this brand of champagne was established in 1785 and the winery's Blue Top Champagne was the official champagne aboard the Titanic. I just sat back and enjoyed another sip.
Park Avenue


A very classy Champagne cocktail.
Pineapple Punch


This pineapple punch can be served individually or in a bowl, as a champagne punch or non alcoholic, and its base makes a great topping for pound cake or ice cream!
Prince of Wales


Try this great cocktail when sharing conversation with friends.
Prosecco Gets Serious


Prosecco is a sparkling wine from Italy made from the Prosecco grape but other regions and countries are growing Prosecco vines. Italy has claimed the word Prosecco for itself in a legal move that has implications for everyone. Peter F May investigates
Sabrage – How to Slice the Top off Champagne


Sabrage is the name given to the art of slicing open Champagne with a sabre. In this article Peter F May explains how anyone can do sabrage and that a sword is not needed.
Sparkling Wine


There are great alternatives to Champagne. Let´s look at a few.
Special Champagnes


Take a look at our selection of champagnes that will help make any special occasion even more special.
Two Special Champagnes


Looking for a spectacular Champagne for a special occasion? Search no more!
Visiting Neethlingshof Estate


Neethlingshof Estate is a 320 year old wine farm situated in Stellenbosch, South Africa. Peter F May went for lunch and met the winemaker.
What's the Best Grapes for Fizz?


Champagne has such a hold on winemakers around the world that they use the same grapes to make their fizz. Peter F May explains why those three varieties came to be so important and questions whether they should be.
Editor's Picks Articles
Top Ten Articles
Previous Features
Site Map
Content copyright © 2018 by . All rights reserved.
This content was written by . If you wish to use this content in any manner, you need written permission.
Contact Peter F May for details.