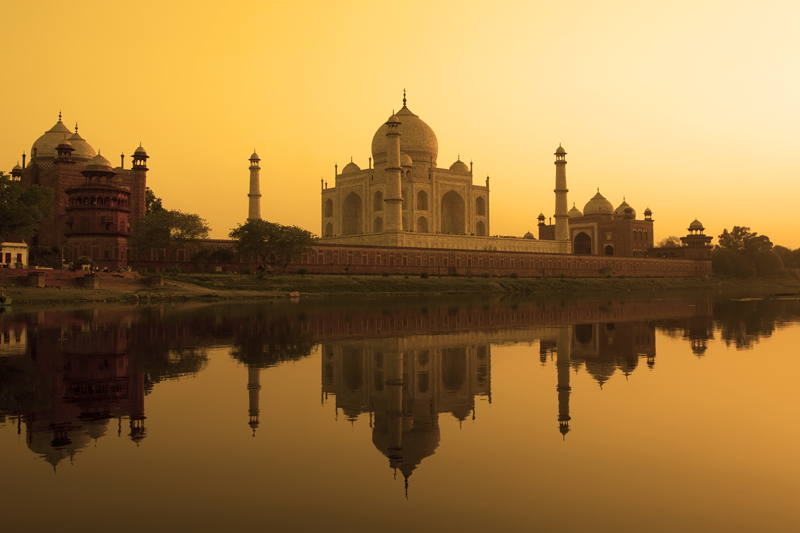 Adzuki beans are a rich source of both fiber and protein. In India, they are known as "Lal Chori" dal. They are small in size, dark reddish brown in color and ovoid in shape. These beans have a wonderful nutty flavor when cooked and are easily digestible.

Lal Chori Dal are easily available in any Indian grocery store, but feel free to substitute any variety of whole dal or bean such as kidney beans (rajma), black-eyed beans, whole urad dal, whole green moong dal... basically any whole dal or bean variety will work well for this particular recipe. If you are using a dal or bean in dried form, you will need to soak them overnight in enough water to cover.

The pressure cooker is absolutely indispensable in the Indian kitchen. It cooks dals, beans, lentils, vegetables, rice, chicken and lamb in mere minutes (as opposed to hours). The result is a fully cooked and tender final product that is cooked by a fast and healthy method. Pressure cookers can be a little intimidating at first, but I highly recommend using one especially for Indian meals. Pressure cookers will make your life easier and are a wonderful time saver. The newer modern pressure cookers are inexpensive and much safer to use. They are also easily available in most home and kitchen appliance stores.

If you do not have a pressure cooker, this recipe can easily be made on the stovetop or also in a slow cooker.


LAL CHORI DAL

Ingredients:

2 cups adzuki beans (lal chori dal)
1 medium onion, finely chopped
3-4 medium garlic cloves, finely minced
1" piece of ginger, peeled and finely minced
3-4 small green Thai chilies, halved lengthwise
2 medium tomatoes, finely chopped
1 tsp cumin seeds
pinch of asafetida (optional)
½ tsp turmeric
1 tsp garam masala
½ tsp ground coriander powder
½ tsp ground cumin powder
¼ tsp red chili powder, to taste
½ cup cream or yogurt (optional)
salt & pepper, to taste
2 tbsp oil, vegetable or canola
freshly chopped cilantro leaves for garnish

METHOD:

*If you are using dried adzuki beans:
You will first need to carefully sort through the dal to remove any unwanted fragments such as small stones. Then rinse the dal thoroughly, I find that a fine mesh colander best. In a large bowl, add the dal along with enough water to cover. Cover and let the dal soak overnight at room temperature. If you are using pre-cooked adzuki beans (canned or frozen), you may obviously omit this step. If you are planning to use a slow cooker, you can also omit this step.

Cook the dal with enough water in a pressure cooker until it is soft and tender but not mushy. Reserve the cooking liquid and set aside until needed.

If you wish to do this step on the stovetop:
In a medium size soup or stock pot, add the dal with enough water to cover and let simmer on low until soft and tender but not mushy. Reserve the cooking liquid and set aside until needed.

If you are planning to use a slow cooker for this recipe, you can proceed with the recipe as directed below. Add the uncooked dal to the onions, ginger, garlic, green chilies and spices, stir well to combine and then transfer to a slow cooker with enough water to cover. Let cook on medium heat for 5-6 hours until the beans are soft and tender but not mushy. To finish the dish: you can add the cream or yogurt, stir and garnish.

In a medium size soup or stock pot on medium high heat, add the oil. When hot, add the cumin seeds and asafetida. Add the onions along with the ginger, garlic and chilies. Stir fry until golden brown and fragrant. Next, add the spices (turmeric, ground coriander, ground cumin, garam masala, red chili powder, salt & pepper). Mix well to combine and stir fry for 2-3 minutes. Then add the tomatoes along with the dal and any cooking liquid. There should be enough liquid to just barely cover the dal. Bring to a gentle boil, cover, reduce and let simmer for 20-25 minutes until tender. The dal will have thickened. If you prefer a thicker dal, you can use an immersion blender or add a few ladles to a blender and puree. If you prefer a thinner type of dal, feel free to add a little water. At this point, you can also add the cream or yogurt if you wish. This will add a delicious creaminess to the dish but it is optional. Garnish and serve with warm rotis and fragrant Basmati rice.


VARIATIONS:

Try making this recipe using sprouted lal chori dal; it's simple and just delicious.

How To Sprout Beans, Lentils and Dals:

Only whole lentils, beans and dals can be sprouted. Rinse your dal carefully under cool running water. In a large bowl, soak the dal overnight in enough water to cover completely. Drain, rinse well and transfer the dal back to the bowl and cover with a slightly damp cheesecloth (or dish towel). Store in a dark warm area. Check periodically to make sure there is enough moisture, but you should see lovely sprouts within 24 hours.
You Should Also Read:
Chana Masala Recipe
Dal Makhani Recipe
Borlotti Beans Curry Recipe

Related Articles
Editor's Picks Articles
Top Ten Articles
Previous Features
Site Map



Follow @SadhanaGinde
Tweet



Content copyright © 2022 by Sadhana Ginde. All rights reserved.
This content was written by Sadhana Ginde. If you wish to use this content in any manner, you need written permission. Contact Sadhana Ginde for details.