**Delicious & Healthy Soups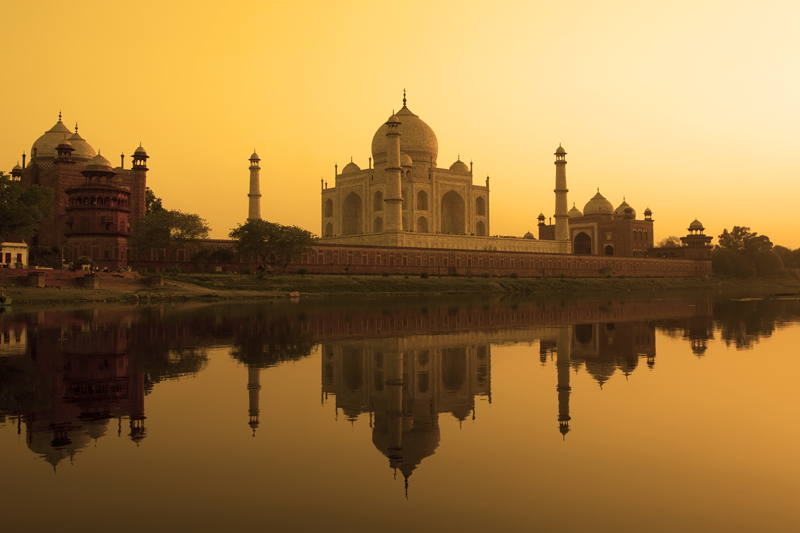 A wonderful collection of delicious home made "Indian" soups that are simple to prepare and a treat to eat! Enjoy them anytime of the year :-)
Apple & Pumpkin Soup Recipe


A perfect dish to warm you up when the weather begins to cool, ushering in the fall season. The combination of apples and pumpkin may sound odd, but I assure you - it is truly a delicious match made in heaven. This tasty soup could also be made using butternut or acorn squash as well.
Avocado, Coconut & Cilantro Soup Recipe


My chilled Avocado, Coconut & Cilantro Soup is very healthy, super refreshing & just bursting with delicious tastes & flavors! When the heat is up, this yummy & nutritious soup will keep you cool. So simple to make too & it's also perfect for your vegetarians friends & family.
Beetroot Saar Recipe


A "saar" is a typical Maharashtrian soup usually made with a dal or lentil base. It has a more broth-like consistency. A saar is usually served as part of a complete meal rather than as a separate course. My Beetroot Saar is delicious, flavorful & has a gorgeous color to boot. Do try it soon :-)
Chickpea Soup Recipe


My healthy & delicious Chickpea Soup will surely warm you up from head to toe! This crowd-pleasing recipe is simple to make, full of tasty flavors & textures and is also great for both vegetarians & vegans alike. So try making a big pot of my yummy Chickpea Soup for your family tonight :-)
Creamy Parsnip Soup Recipe


Parsnips are a totally underrated root vegetable. My delicious Creamy Parsnip Soup will warm you up on those chilly days; this is total comfort food with a subtle hint of warm Indian spices. If you have never tried parsnips before, this is the perfect recipe to start with :-)
Curried Carrot & Ginger Soup Recipe


My delicious Curried Carrot & Ginger Soup is the perfect thing to keep you warm from the inside out with every tasty bite just bursting with lovely flavors. Also, my home made Basic Indian Curry Powder recipe adds just the right amount of spices to this yummy combination of simple ingredients.
Curried Chicken Noodle Soup Recipe


This isn't your standard chicken noodle soup, it's my Curried Chicken Noodle Soup with zing! The addition of a few subtle spices & aromatics will transform this classic comfort dish into an exotic version. This healthy & hearty soup is easy to make and will surely chase away the winter blues.
Curried Coconut Parsnip Soup Recipe


Parsnips are a delicious, healthy & totally under-utilized vegetable in any cuisine. They have a mild sweet taste which works well with India spices. My Curried Coconut Parsnip Soup is heaven in a spoon, one taste & you will fall in love with this humble little vegetable - just like I did :-)
Fresh & Minty Green Pea Soup Recipe


Fresh green peas are a wonderful symbol of spring's arrival and bounty. My Fresh & Minty Green Pea Soup is a wonderful way to usher in the springtime. Green peas are very healthy & nutritious - so trying making this soup for your family. It's also both vegetarian & vegan.
Gazpacho Recipe


Gazpacho is basically just springtime in a bowl :-) A traditional gazpacho is a chilled vegetable soup from Spain that´s healthy, light and refreshing. It´s very easy to make using your family´s favorite vegetables, try my Indian version of Gazpacho -- it´s sure to make your taste buds sing!
Healthy & Hearty Vegetable Soup Recipe


My Healthy & Hearty Vegetable Soup will keep you both warm & satisfied on those chilly days. It's truly comfort food with a yummy Indian twist. Making soup at home is easier than you think & totally worth the effort. So try my delicious & nutritious soup for dinner today!
Hearty Indian Bean Soup Recipe


When the temperatures drop, the soup pot comes out in my kitchen. Nothing tastes better than a steaming hot bowl of soup on those chilly days. My simple & tasty Hearty Indian Bean Soup will warm you up from the inside out, from your head to your toes. It's also vegetarian, vegan & gluten free too!
Indian Laksa Recipe


Laksa is a very popular spicy noodle soup with a coconut curry broth, commonly eaten throughout both Malaysia & Singapore. There are hundreds of variations throughout SE Asia & I'm now officially adding my Indian version into the mix! Try this yummy one-pot noodle soup soon :-)
Mango Gazpacho Recipe


A refreshing & delicious beverage (or chilled soup) that´s just perfect for those hot summer months. My delicious Mango Gazpacho combines lovely fruits & vegetables with just a hint of spices -- it truly is summer in a glass :-)
Marathi Kadhi Recipe


A delicious & comforting "soup" from my home state of Maharashtra. Maharashtrian Kadhi is best described as a spiced yogurt soup that is thickened using besan (gram flour or chickpea flour). It is usually eaten along with meal rather than as a separate soup course. Best of all, it's healthy too!
Masoor Dal Soup Recipe


Masoor dal is a delicious fast-cooking lentil with a slightly nutty taste. In its whole dried form, it is brown in color, low in fat & also a great source of both protein and fiber. My Masoor Dal Soup is tasty, healthy, nutritious & best of all, easy to make.
Mulligatawny Soup Recipe


I love this delicious soup anytime of the year - classic Mulligatawny Soup is a spicy & flavorful broth. My vegetarian version is easy to prepare, healthy and of course, always a sure fire crowd pleaser. To make the traditional version, just use chicken broth & add some shredded chicken.
Murgh Shorba (Chicken Soup) Recipe


My hearty & delicious Murgh Shorba (Hindi for chicken soup) is the Indian version of comfort food. In fact, my son even calls it "comfort in a bowl." On chilly days, tasty murgh shorba is usually prepared to help chase away the cold winter chill. So try a nice big bowl of this delicious soup :-)
Mushroom Coconut Soup Recipe


A delicious & simple to prepare, homemade soup! My Mushroom Coconut soup is full of amazing flavors & is the perfect way to keep your family warm when the weather turns a little chilly outside. This soup is always a big favorite in my house & I hope it becomes one in yours.
Pineapple Rasam Recipe


Rasam is a wonderful South Indian broth-like soup that is just bursting with delicious flavors, all perfectly combined in a delicate balance. In just one spoonful, you will taste – spicy, sweet, sour, tangy & peppery flavors, just to name a few. My yummy Pineapple Rasam has a subtle sweetness :-)
Pumpkin Ginger Soup Recipe


In India, the Hindi word for soup is "shorba". My Pumpkin Ginger Shorba is a delicious & healthy dish just perfect for those sligthly chilly days. Try my Indian version of this classic fall soup. This recipe can also be made using butternut or acorn squash instead if you prefer.
Spicy Garlic Soup Recipe


Calling all garlic lovers, this is the perfect recipe if you cant get enough garlic! The health benefits of garlic are numerous. My Spicy Garlic Soup is a delicious & hearty soup with the bold rich flavor of garlic. But dont worry, you can always adjust the garlic flavor to suit your palate :-)
Sweet Corn Chicken Soup Recipe


My Sweet Corn Chicken Soup is delicious comfort food & the perfect way to warm yourself up on those chilly days. This Desi Chinese soup is always a tasty treat, and if you prefer - you could always substitute tofu for a yummy vegetarian version.
Thupka Recipe


Thupka is a delicious & hearty noodle soup from the Himalayan region. This tasty dish is true comfort food as it warms you up from the inside - out. My vegetarian version of Thupka is made using tofu, vegetables & warm spices. Making homemade soup from scratch is both simple & easy -- try it & see.
Tomato Saar Recipe


A "saar" is a typical Maharashtrian soup usually made with a dal or lentil base. But it is more similar in its consistency to a light, thin broth or South Indian rasam. It's a great way to warm up when the weather turns chilly, so try making it soon.
Turkish Red Lentil Soup Recipe


My delicious Turkish Red Lentil Soup is a true family favorite in my house. It's a hearty way to warm up on those chilly days! Served along with some crusty bread, pita or naan wedges - you have a healthy & complete one-pot meal. So try making my soup soon, no passport required :-)
Editor's Picks Articles
Top Ten Articles
Previous Features
Site Map
Follow @SadhanaGinde
Tweet
Content copyright © 2018 by . All rights reserved.
This content was written by . If you wish to use this content in any manner, you need written permission.
Contact Sadhana Ginde for details.