Top Ten indianfood Articles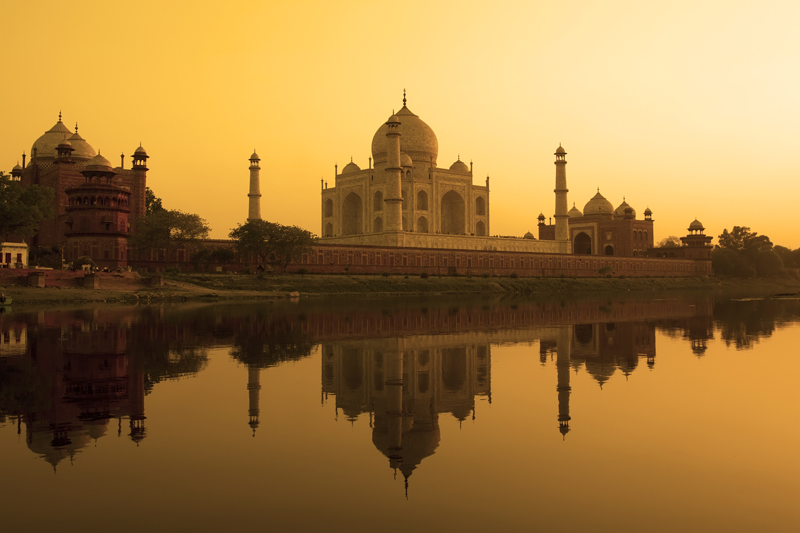 Here are the top ten articles for the Indian Food Site! These rankings are live and get reset at the beginning of each month, so check back often to see what your fellow visitors are most interested in!
1.
Sabudana chi Khichidi Recipe
Tapioca pearls are from the root of the cassava or yuca plant. In India, they are used in both sweet & savory dishes and are known as "sabudana". My Tapioca Pilaf is a quick, easy and delicious meal that can be eaten anytime of the day.
2.
Paneer Bhurji Recipe
Paneer is a mild cheese made usually from whole milk & is an essential component of Indian cuisine, especially in North Indian or Punjabi dishes. My delicious Paneer Bhurji, stir fried scrambled paneer, is simple & tasty! It's chock full of protein & is a perfect dish for vegetarians.
3.
Chicken Tikka Masala Recipe
Chicken Tikka Masala (CTM) is probably one the most famous Indian dishes around & a huge restaurant favorite. But did you know that this delicious recipe not only hails from England, it is so popular there -- it has now become England's National Dish! It's also very easy to make at home too :-)
4.
Puran Poli Recipe
Indians just love to celebrate their festivals & in my house, no celebration is complete without Puran Poli. Puran Poli is a typical Maharshtrian sweetened flatbread that is stuffed with a sweet dal (lentil) filling. It is incredibly melt-in-your-mouth delicious & a personal favorite. Try it today!
5.
Banana Poori Recipe
My tasty Banana Pooris are so simple to make and always delicious to eat. It's also a sweet way to use up your over ripe bananas :-) So treat your family to some yummy Banana Pooris today.
6.
Gulab Jamun Recipe
My all time favorite Indian dessert! A wonderful sweet dish consisting of fried dough balls in a sweetened syrup. I have also added a delicious modern twist to the classic traditional recipe. Try my Gulab Jamun recipe & see exactly why it's so impossible to eat just one :-)
7.
Rose Scented Lemonade Recipe
My Rose Scented Lemonade is cool & refreshing. The subtle, floral essence of roses combined with the sweet tartness of fresh lemons is absolutely one divine & a summer time favorite in my house. So try this exotic version at your next get-together & really "wow" your family & friends!
8.
Tropical Fruit Raita Recipe
This delicious, simple, versatile & easy to prepare salad recipe that can be made using fresh mango, pineapple, papaya or a combination of various fruits. My Tropical Fruit Raita will make you feel like you're on a sunny beach vacation without ever having to leave your kitchen :-)
9.
Creamy Dreamy Fruit Salad Recipe
My Creamy Dreamy Fruit Salad is a simple dish that can be eaten all year round, but personally – I enjoy it most in the spring and summer time. The variety of fresh fruit is at its highest peak during these months. I especially enjoy eating this dessert after a meal of grilled food, so try it soon.
10.
Dahi Bhath Recipe
My delicious & creamy, spiced yogurt rice is a wonderful way to use leftover rice. This recipe is total comfort food at its best for much of South India & Maharashtra state. Eaten simply with some Indian pickle & crispy papads (lentil wafers), my Dahi Bhath makes for a light & healthy meal.
Be sure to visit the
Indian Food Archives
for all the articles!
Editor's Picks Articles
Top Ten Articles
Previous Features
Site Map
Follow @SadhanaGinde
Tweet