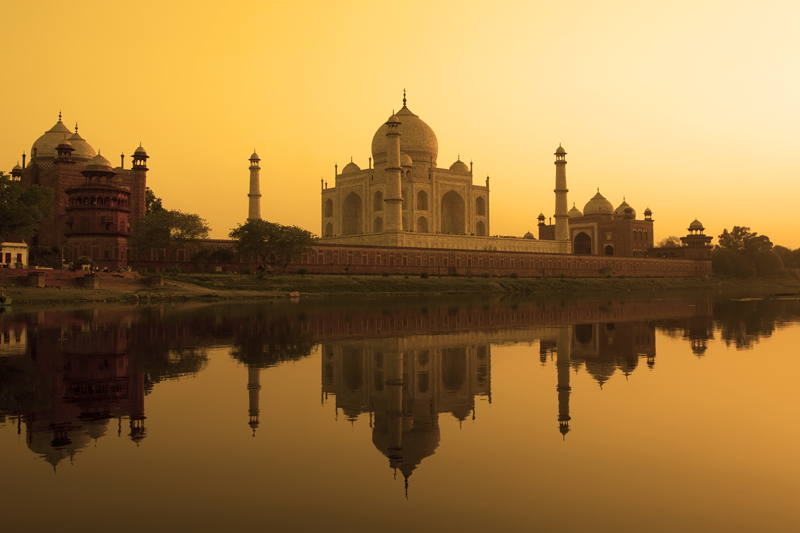 A heavenly & delicious collection of "Indianized" desserts. These are a few of my favorite desserts or classic desserts that I have made with a subtle Indian touch.
***Delicious Indian Cakes/Muffins


A yummy collection of mouth-watering & heavenly cakes/muffins - lovingly made with Indian ingredients & inspired flavors from India.
Apple Fritters Recipe


Try this Indian version of favorite classical dessert, I am sure you will just love it. Topped with a scoop of vanilla ice cream, my warm and crispy Apple Fritters are always in big demand especially when entertaining :-)
Blackberry Cardamom Crisp Recipe


A perfect dessert to chase away the winter blues -- my warm & delicious Blackberry Cardamom Crisp is sure to put a smile on your face :-) A great way to end any meal, this tasty dessert is light in calories but not on taste. This recipe is so simple & is also great for entertaining with too.
Chai Pecan Blondies Recipe


A "blondie" is a yummy dessert very similar to a brownie but without the dark chocolate color. My sinfully delicious Chai Pecan Blondies are always a hit with both kids & adults alike. These sweet treats are decadent & delicious, I promise – you wont miss the chocolate at all! :-)
Chai Tiramisu Recipe


Traditionally an Italian dessert made using espresso, my Chai Tiramisu is always a sure fire hit among friends & family alike. Try my Indianized version of this sinfully delicious dessert made using chai (Indian tea), you're going to be in heaven after just one little bite!
Chocolate Fondue Recipe


Playing with your food isn't always a bad thing, especially when it comes to my delicious Chocolate Fondue - lightly kissed with sweet Indian spices. Feel free to dip your favorite fresh fruit, fresh coconut pieces, cubed pound cake, marshmallows, butter cookies, biscotti, unsalted pretzels...
Chocolate Mousse Recipe


My Dark Chocolate Mousse with Indian spices will satisfy ALL of your senses! Dark chocolate is healthy, delicious & really pairs well with warm aromatic spices. In fact, the American Heart Association recommends a small piece of dark chocolate eaten daily is heart healthy. So no guilt here, enjoy!
Coconut Lychee Granita Recipe


A delicious semi-frozen Italian dessert gone sub-tropical with an Indian twist! My Coconut Lychee Granita is a cool way to beat the summer heat & best of all, you dont need an ice cream maker to make this yummy sweet treat. It's also eggless, making it perfect for both vegetarians & vegans alike.
Crepes, Indian Style Recipe


Try my Indian twist on this classic French recipe! My delicious Indian Style Crepes are always in high demand, serve them with your favorite combination of ingredients such as various fruits, nuts & chocolate. The culinary possibilities are virtually endless :-)
Linzer Cookies Recipe


Austria's most famous cookie with an Indian twist! Linzer cookies are sandwich cookies filled traditionally with strawberry or raspberry jam. My delicious "Indianized" version is made using pistachios & guava jam - a winning combination! So try them soon, they're perfect with a good cup of chai.
Mango & Raspberry Crostata Recipe


A crostata is basically nothing more than a free form pie, which makes this a perfect recipe for using fresh ripe summer fruit. I have decided to use lovely mangoes & raspberries for my crostata but feel free to use your favorite fruit or combination of fruits - really any type of fruit will work.
Mango Peach Fool Recipe


You're no fool if you eat my fool! My Mango Peach Fool is a super simple and delicious dessert that's originally from England, but my version is lightly kissed with sweet Indian spices. This dessert is summer in a bowl, enjoy it after a delicious grilled meal with family & friends.
Paneer Stuffed Apricots Recipe


Fresh ripe, succulent apricots stuffed with a mixture of soft sweetened paneer, warm spices & nuts -- all soaked together in a lovely sugar syrup makes this the perfect way to end any meal. Apricots are a seasonal summer item, so enjoy this dish when they are available.
Passion Fruit Flan Recipe


A delicious Latin based dessert gone completely "loco" with my decidedly subtle Indian twist! Silky smooth flan with a hint of warm cardamom and the exotic flavor of passion fruit - so do try my heavenly Passion Fruit Flan, it truly is out of this world.
Peach Almond Crisp Recipe


My delicious & simple to make Peach Almond Crisp recipe is just perfect for the summer, when peaches are at their very best. A "crisp" is a lovely baked fruit dessert with a slightly crunchy topping that pairs well with ice cream or even whipped cream. Try it soon & let me know what you think :-)
Peanut Butter Blossoms Recipe


Peanut Butter Blossoms - the name says it all! Delicious pb cookies with a chocolatey Hershey's Kiss sitting right on top that is ever so slightly melted into the cookie below. It's a match made in heaven a personal favorite of mine, hand's down. So round up the kids to help & make some today!
Pumpkin Spice Dream Recipe


Out of the mouths (& minds) of babes! Try this delicious Pumpkin Spice Dream recipe combining pumpkin and coconut -- it's kid-friendly for sure because it was created by my 9 year old :-) He also came up with the cute name for his yummy & simple creation.
Rose Panna Cotta Recipe


My decadent & exotic Rose Panna Cotta is a dessert straight from the heavens. It's smooth, silky and absolutely just melts in your mouth. Traditionally Italian based, panna cotta is a personal favorite & the addition of rose syrup just really makes it over the top.
Salted Caramel Burfi


A very modernized twist on an old classic dessert: try my version of traditional Belgaum Kunda, in the form of Salted Caramel Burfi! This dish will surely satisfy your sweet tooth & cravings for sure :-)
Spiced Pumpkin Custard Recipe


Delicately spiced & super creamy -- my lovely Spiced Pumpkin Custard is always a true autumn treat! So delicious & so simple to make, it's just perfect for holiday entertaining with friends & family. Pumpkins are seasonal, so use them as much as possible when they are available :-)
White Chocolate Bark Recipe


My delicious & simple to make White Chocolate Bark recipe combines sweet white chocolate with lovely nuts, dried fruits and warm spices. It's a real treat for the whole family. Just be sure to make plenty because it never lasts very long!
Editor's Picks Articles
Top Ten Articles
Previous Features
Site Map
Follow @SadhanaGinde
Tweet
Content copyright © 2018 by . All rights reserved.
This content was written by . If you wish to use this content in any manner, you need written permission.
Contact Sadhana Ginde for details.